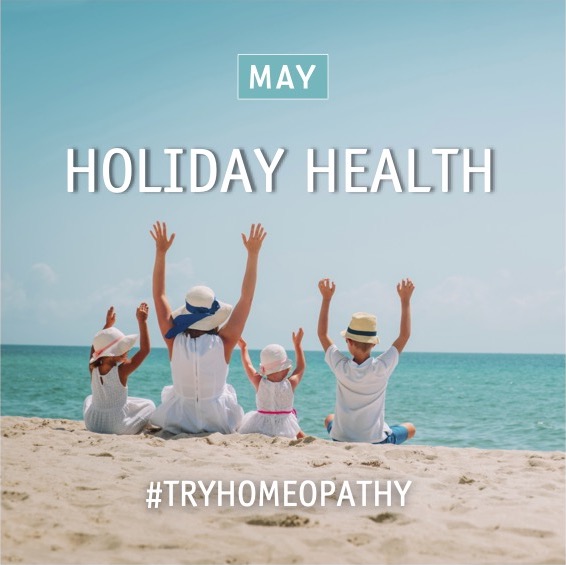 May has brought a welcome further easing in lockdown restrictions, with travel now possible, and many of us are starting to think about taking a holiday and returning to normal. Not to mention that we all need a break, and re-charge our batteries. Amongst all the excitement of that long-awaited holiday, whether that's in the UK or abroad, don't forget about basic holiday health matters like stings, sunburn and travel sickness.
Homeopathy can help with all your holiday health needs for the whole family. Don't wait till you need to find a pharmacy in your holiday destination. Don't get caught out. It's best to get organised now, and prepare in advance.
Sunburn is uncomfortable, and can be dangerous, so it shouldn't be ignored. It's better not to get burnt in the first place, but we all know how easy it is to lose track of time in the sun, especially children when they are playing in the sea, on the beach, or in the countryside. Belladonna is a commonly used homeopathic medicine for sunburn, which could be right for you.
Why risk ruining your holiday with travel sickness on the way there or back, when Nux vom or Cocculus can provide options for relief? There's also nothing worse than being bitten by an insect, and then itching for the rest of the holiday. If this happens, Apis may be the homeopathic option for you.
A consultation with a homeopath can ensure that you are fully equipped for all these common holiday health ailments, and for just being out and about during the better weather.
Whatever your holiday health needs, homeopathy offers a gentle, natural option. Prepare now, so you can enjoy your break without worrying about common health worries. And if just planning the holiday is making you feel stressed, homeopathy can help with that too.