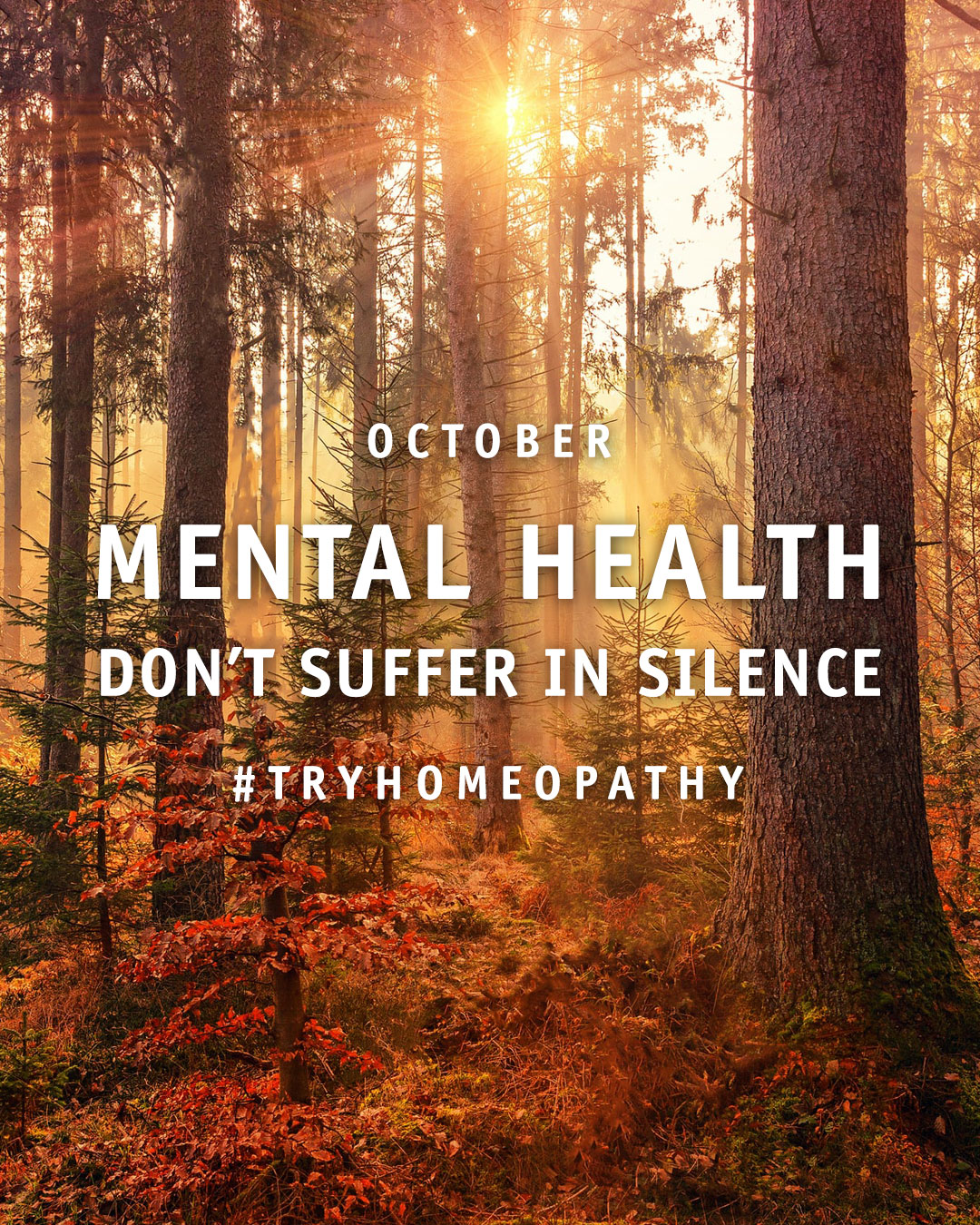 Uncertain, vulnerable, isolated? Are these some of the words that describe how you feel at the moment? After six months of lockdowns and social distancing, we were all hoping that the Autumn might begin a return to normal life. Now, with further lockdowns, and no fixed end in sight, this could lead to feelings of anxiety and stress, or exacerbate existing feelings. The toll on our mental health should not be underestimated. But you don't have to suffer in silence!
There are a range of complementary and natural therapies which could help, and with no side effects, homeopathy offers you the opportunity to address all the feelings affecting your mental health in an individual and whole person way. You may be concerned that some drugs only mask symptoms or have unwanted side-effects. Homeopathy addresses the underlying problems and the root cause in a gentle way.
A homeopathic consultation can be carried out in person by finding a registered homeopath on findahomeopath.org. But, if you want to stay at home during these colder days, or if it's hard to find time for yourself, or if social distancing is an issue, many homeopaths also offer online consultations. Alternatively, check out the 4Homeopathy app if you prefer to find out more about medicines for yourself.
Our mental and physical health are intrinsically linked, and failing to address one can cause problems with the other further down the line. Homeopathy is great for prevention and maintaining health too, so you don't have to wait until symptoms start to manifest themselves. From giving you an energy boost, to helping with sleep, or strengthening your coping mechanisms, millions of people across the world turn to homeopathy on a daily basis.
Whatever your concerns, don't be afraid to seek help, and don't suffer in silence. Your mental health is too important to ignore.