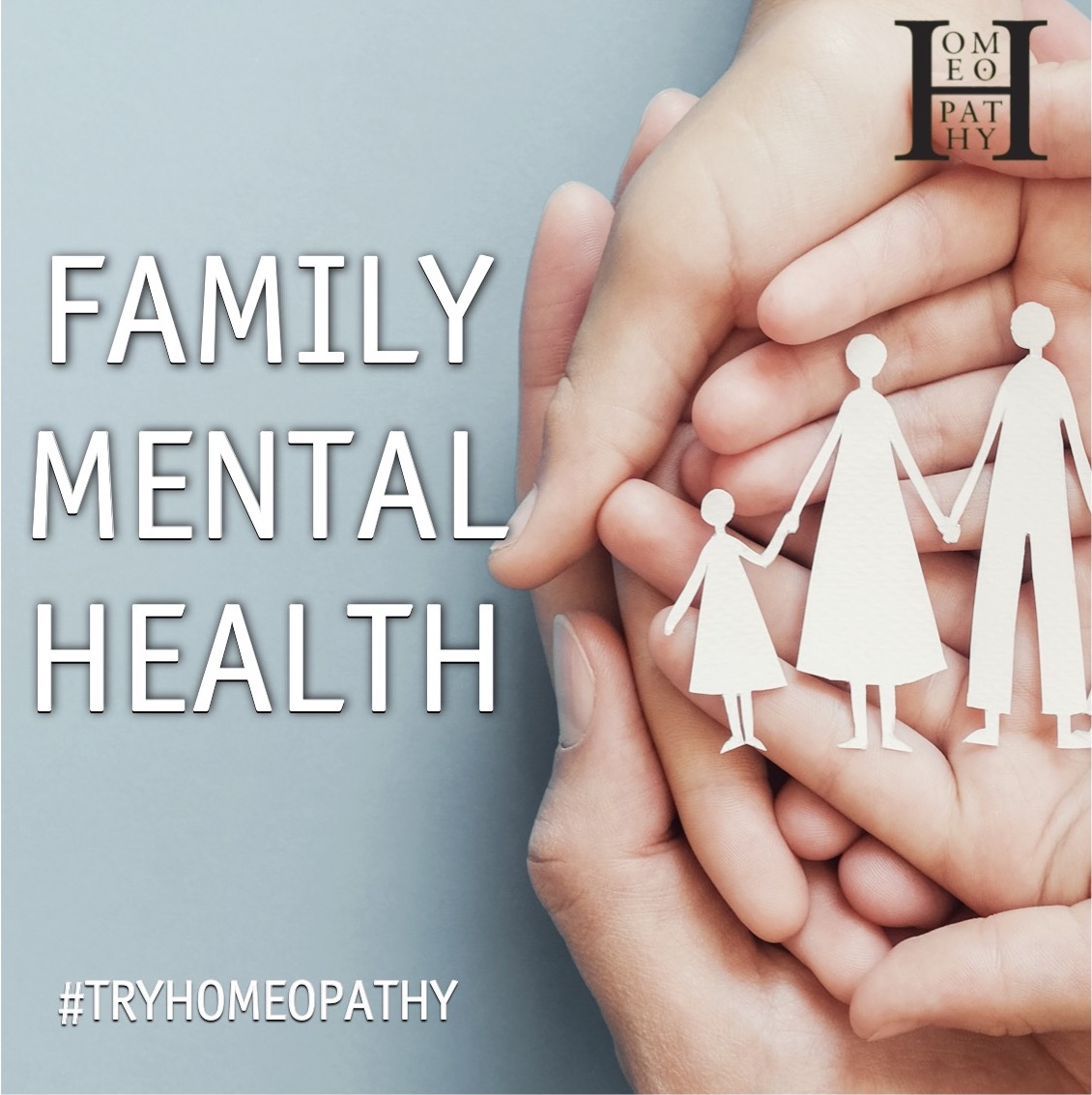 Mental health problems can happen at any time in your life, and to any member of your family. Whether it's a teenager learning to deal with life's challenges, a new mother taking care of a young child, or a grandparent feeling isolated and lonely, it's essential that you take time to look after your family's mental health, and seek support. Mental health problems can affect anyone. There's no stigma to it.
1 in 6 people are estimated to have experienced a common mental health problem in the past week. If you or a family member are one of them, take this opportunity to get help. Feelings and symptoms that can be common with mental health problems include stress, anxiety, low mood and feeling sad. Whilst it's common for us to feel some of these things from time to time, regular episodes, or ones which last for longer periods, should not be ignored.
Homeopathy offers a gentle, natural option which treats the whole person, not the symptoms. It offers you the opportunity to address all the feelings affecting your mental health. A homeopath will talk to you about all aspects of your life, and then choose a remedy personalised to you individually. There is no need for harsh drugs which may only mask symptoms or have unwanted side-effects. Homeopathy focuses on the underlying problems and the root cause.
Homeopathy is also great for prevention and maintaining health, so you don't have to wait until symptoms start to manifest themselves. From giving you an energy boost, to helping with sleep, to strengthening your coping mechanisms.
Build and maintain strong mental health for your whole family every day of the year.
You can find a registered homeopath in your area here on the Find a Homeopath website, where you will also find lots of helpful information on all aspects of homeopathy.