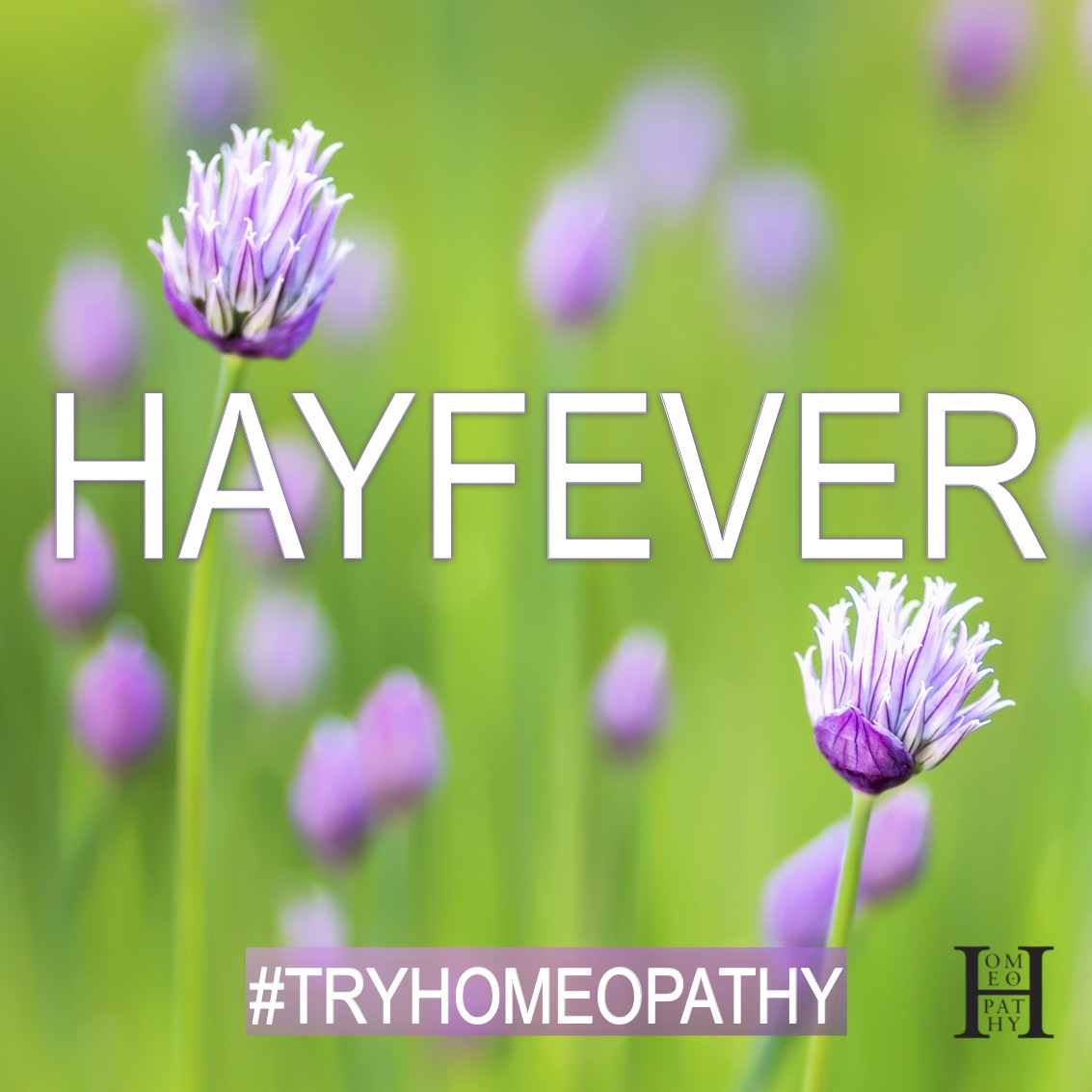 Sneezing, runny nose, itchy eyes, congestion - yes, you guessed it, it's hayfever season again. For millions of people, the beautiful emergence of Spring's flowers and trees comes with a price, with the increased pollen levels bringing discomfort and distress.
The NHS estimates that 20% of the population suffers from hayfever, although some surveys put that number as high as 49%. That could be 30 million people. It's a common condition which can be debilitating and affect your ability to carry out everyday tasks.
Homeopathy is widely used for a range of allergies including hayfever. Many people report vast improvements in symptoms and use it whenever they get problems, and even preventatively. Homeopathy is a natural, safe and gentle system of medicine, which promotes the body's natural ability to heal. It is kind to your body and the environment.
There are a number of very good remedies that can be used for hayfever. which is why it's better to consult a registered homeopath to make sure you get the right one for you, especially when symptoms can go far beyond the normal ones to include headaches, tiredness and even earache. A registered homeopath may decide that you need a combination of remedies for your specific symptoms. You can easily find one here on the Find a Homeopath website.
If you do want to try a remedy at home first, then one of the most commonly used remedies for hayfever is Allium cepa. The symptoms which indicate this remedy are lots of sneezing with streaming eyes and nose, when the nose discharge is making the skin sore and the eyes aren't too bad. Nux vomica is better suited when the sneezing and streaming of the eyes and nose is accompanied by an irritable mood, made worse in dry air.
Whatever you try, don't suffer needlessly. Seek help today.