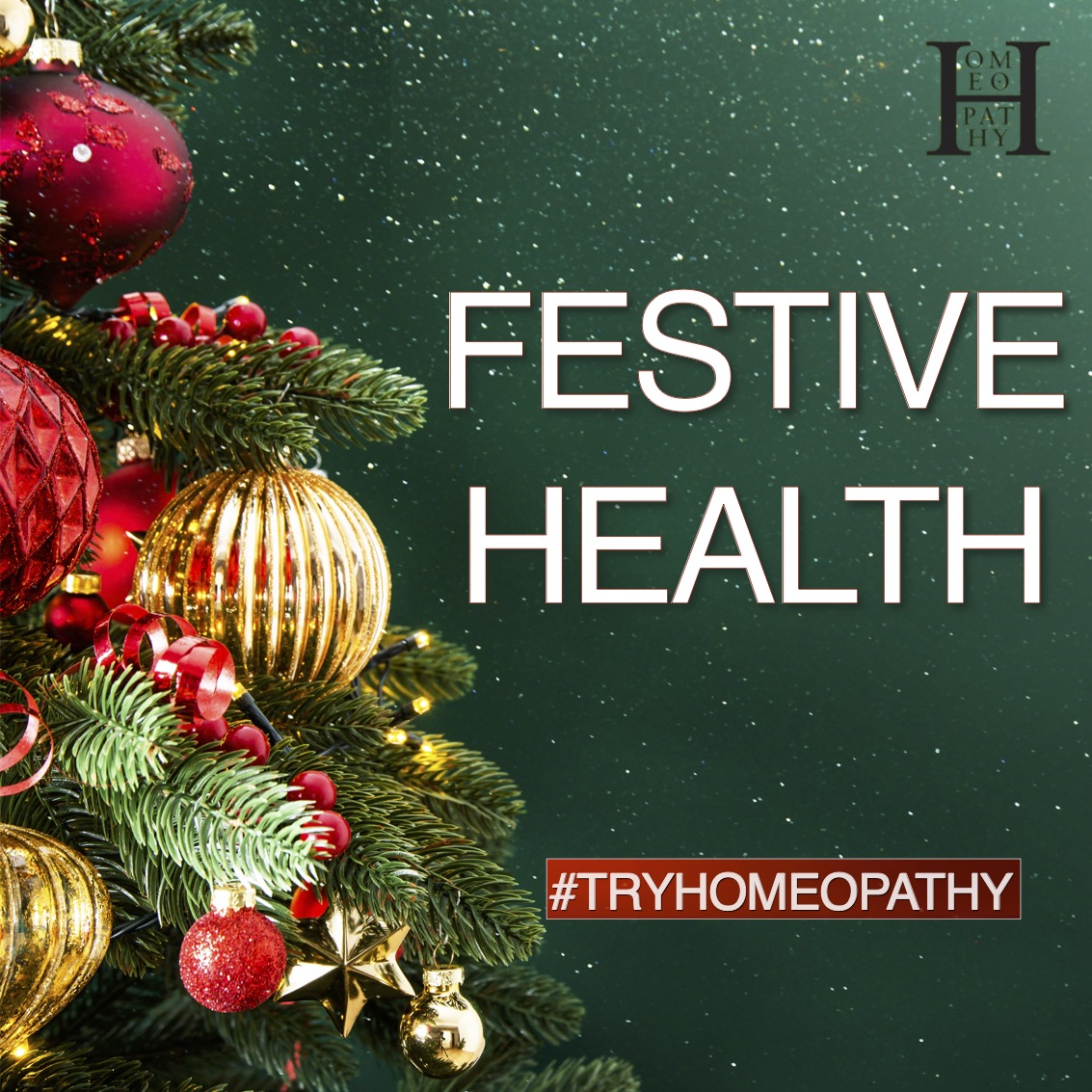 The festive season is upon us again, and many of us are busily organising activities and gifts for family and friends. It's a time when people try to take time off from work and school to relax. For some people, however, it's a challenging time. You may feel tired because you haven't had any time off work for a while, or have to work over the festive period. You may feel stressed because you have so many things to sort out. You may even have a health issue that you have been putting off dealing with for some time which is now worrying you.
Whatever it is, don't neglect your health over the festive season. You don't have to wait until the New Year to seek help for any health problems or concerns.
If you're feeling apprehensive about Christmas, and worried that things will go wrong, then Argent Nit could be worth trying. It may help your anxiety. Homeopathy can help with a wide range of ailments and conditions, and even for general health if you simply feel you need to boost your energy. It's also good for some of the more self-inflicted ailments. Nux Vox is commonly used for hangovers, which might be helpful for the day after those festive celebrations.
If you're unsure which remedy is best for you, then you can find a registered homeopath here at findahomeopath.org who will look at you as a whole person, and give you time to go through all your concerns. Many homeopaths offer online consultations too, so you can get the help and advice you need from the comfort and privacy of your own home if you are pushed for time.
In addition, if you want to give a friend or family member a present that could have a really positive impact on their health and wellbeing, you could buy a homeopathic remedy kit from one of the homeopathic pharmacies. What better way to help a loved one look after their health in 2023 and beyond?