Men's Health: finding mental health support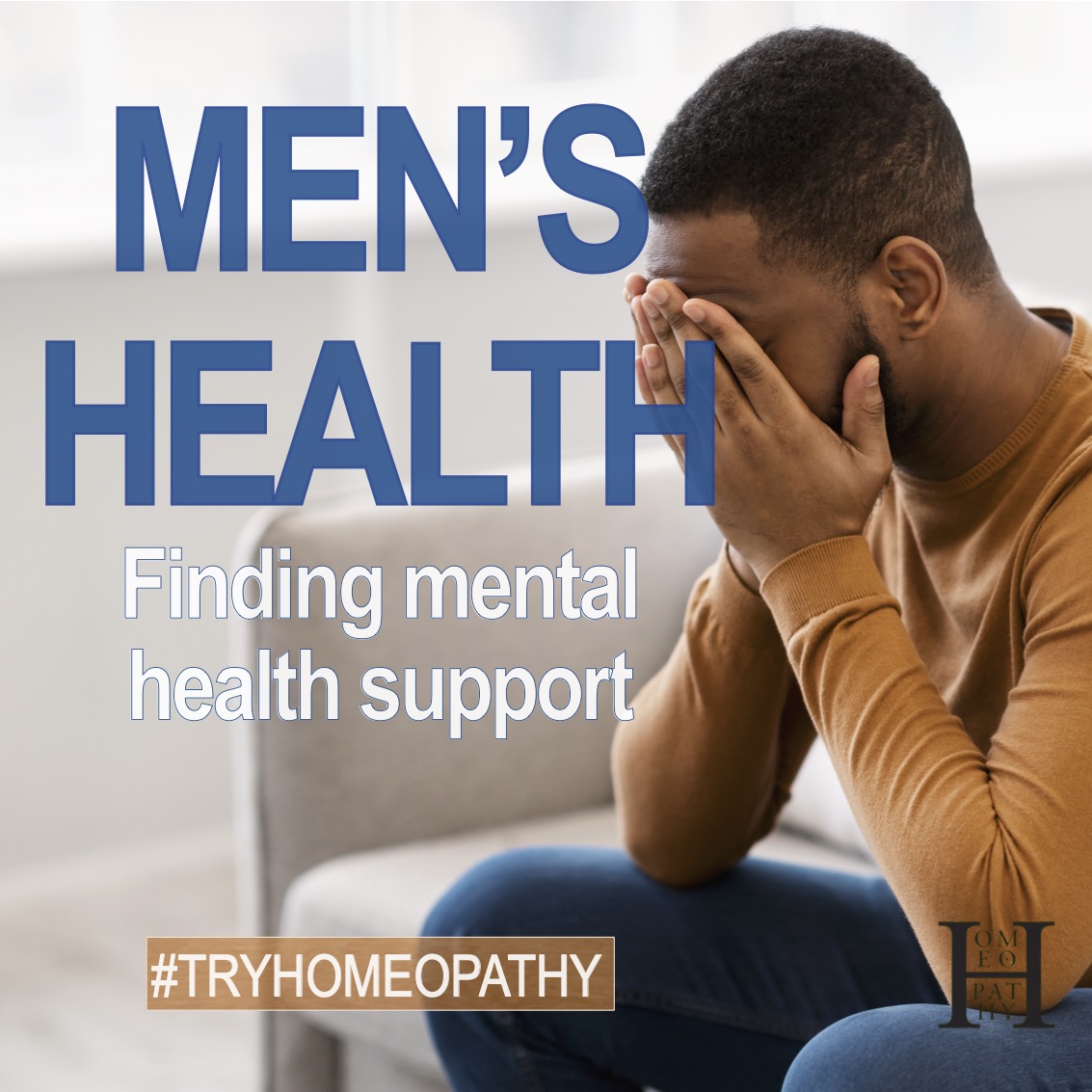 Why are men less likely to seek help and support for health problems, especially mental health issues? As part of Men's Health Awareness Month, we want to raise awareness of men's health issues, and to encourage men to seek help with whatever health concerns they have.
Do men somehow feel less masculine and self-reliant if they admit to having mental health struggles? Is this a driving factor to them not seeking help? We need to find ways which allow men to find support for mental health issues easily, ways which engage them in seeking out these treatments. In doing so, the lives of the many men secretly struggling with their mental health would be improved.
Homeopathy offers a gentle, natural option which treats the whole person, not the symptoms. It offers you the opportunity to address all the feelings affecting your mental health. A homeopath will talk to you about all aspects of your life, and then choose a remedy personalised to you individually. There is no need for harsh drugs which may only mask symptoms or have unwanted side-effects. Homeopathy focuses on the underlying problems and the root cause.
Homeopathy is also great for prevention and maintaining health, so you don't have to wait until symptoms start to manifest themselves. From giving you an energy boost, to helping with sleep, to strengthening your coping mechanisms. Appointments can also be carried out online, which could better fit around your work commitments and offer some additional privacy in case that is a concern.
To find a registered homeopath in your area, use our search tool here on www.findahomeopath.org
Whatever you do though, the most important thing is that you seek some help that is appropriate for you. Don't feel that there isn't support available. Help is there if you need it.