Seasonal Affective Disorder: Darkness Needn't Mean Depression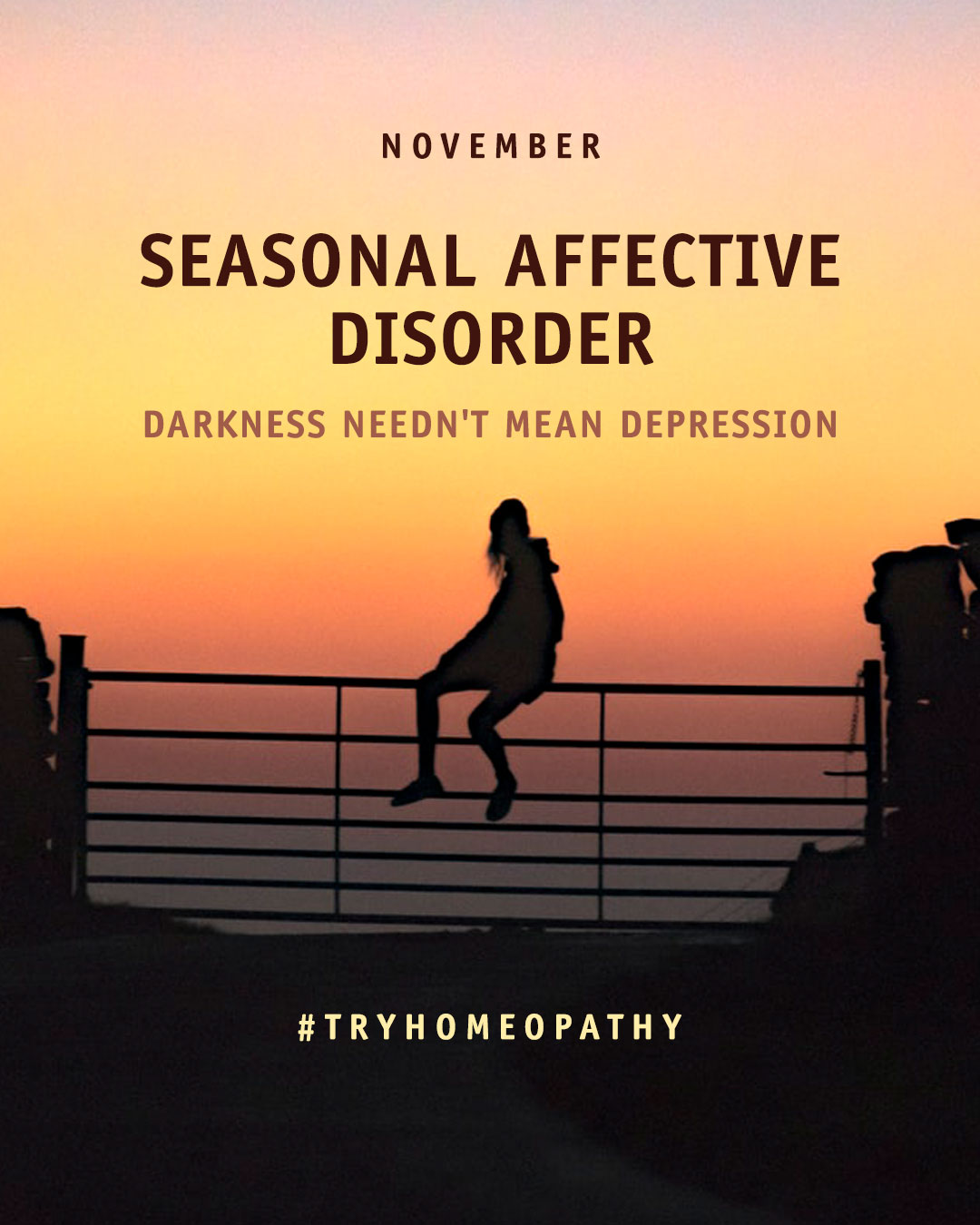 Shorter days, darker evenings, and winter on the horizon. For some, this conjures up images of cosy evenings at home, crisp countryside walks, or preparing for the end of year festivities. But for others, it can bring a range of other emotions and issues, from lack of energy and changes in your appetite, to disrupted sleep and feeling generally sad and low.
Seasonal affective disorder, commonly referred to as SAD, is a type of seasonal depression that some people experience at certain times of year, often around now when the clocks have gone back and the days are shorter. Many of us can feel down from time to time, but if this is affecting your day to day life, or you regularly get these feelings at the same time of year, it is quite likely that you suffer from SAD.
These feelings can often exacerbate existing conditions too, so it's best not to ignore them.
Homeopathy is a whole person system of healthcare, in which each patient is treated in an individualised way. This means that the homeopath you choose will spend time during your consultation getting a thorough understanding of your overall health and presenting symptoms. You will be asked about your lifestyle, sleep patterns, medical history, and a range of other questions, which will enable the homeopath to prescribe the homeopathic medicine best suited to your needs.
If you don't feel like your normal self at the moment, whether that's mentally or physically, then homeopathy could be a good option for you. Consultations can often be carried out online if you prefer not to go out on these colder days, or have family or work commitments which make it difficult to attend an appointment.
Don't just accept that feeling low at this time of year is something you need to put up with. You really don't have to! Try a gentle, natural system of medicine which has no side effects. Try homeopathy.