Love your Health, Love Homeopathy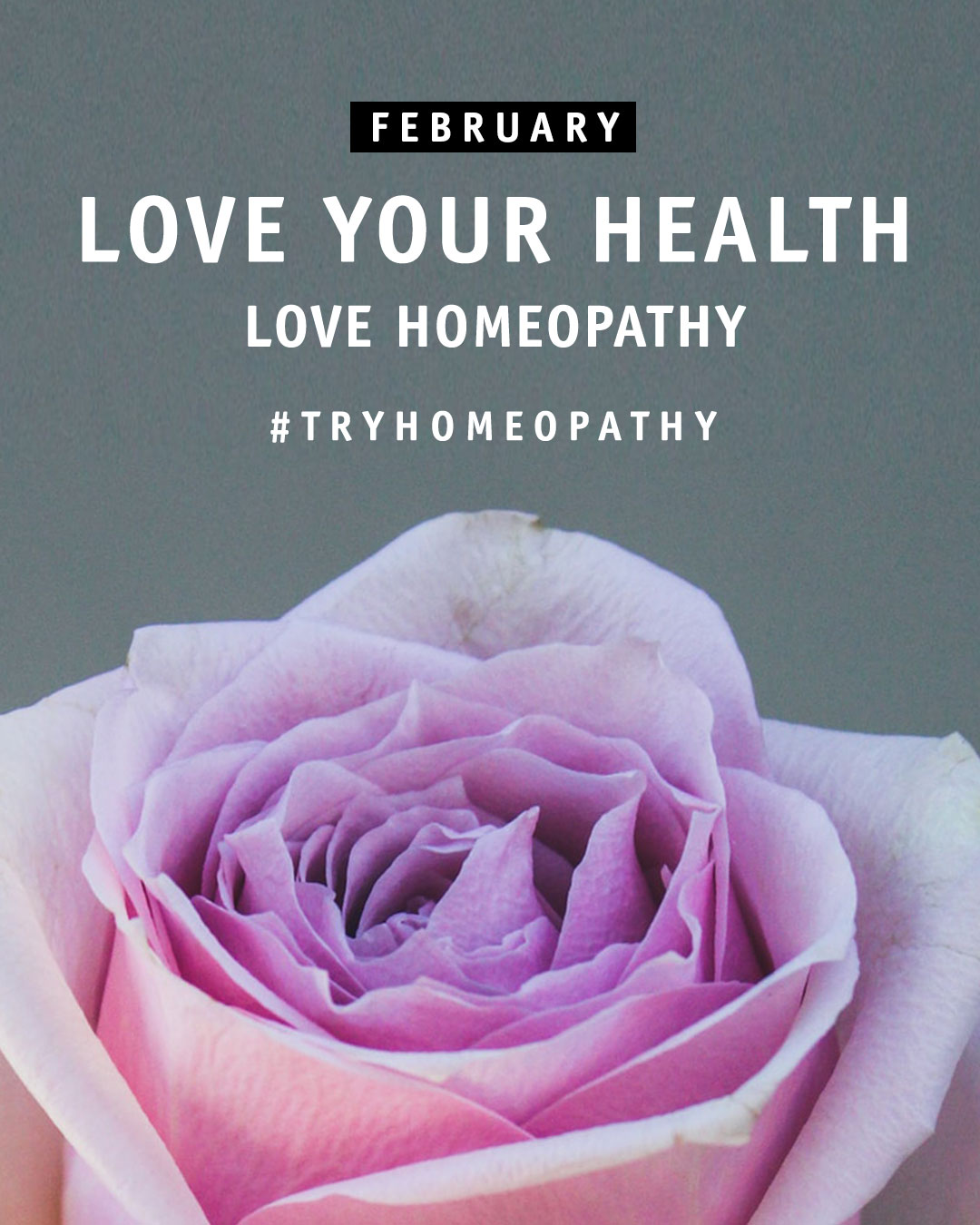 February is the month for Valentine's Day, and what better time to show our love and support for all things homeopathy?
Anyone who has been lucky enough to experience homeopathy for themselves will have their own story. Was it the first time you tried homeopathy for a long term or chronic condition, and felt your health and wellbeing improve? Was it the first time you saw the look on a patient's face when they got better from an ailment they had suffered with for many years? Perhaps seeing the transformation in the quality of life of a family member after seeing a homeopath sticks in your mind?
Listen to other people talk about their experiences at https://www.youtube.com/user/FindaHomeopath/videos
During these difficult times it is more important than ever to be aware of our bodies and our health and wellbeing. It could be a physical niggle that you've been putting up with for longer than you should have, or are you struggling with your emotional and mental health?
People who love homeopathy do so because they have felt its effects first hand. They have witnessed improvements to health and wellbeing. They feel better. Simple as that.
"I like having the homeopathic medication because it's natural and since taking it, it has made me feel better on the inside as well as the outside." Drew
Tell us why you love homeopathy. We'd love to hear your story.
Millions of people across the world use homeopathy every day. Why not try homeopathy for yourself, and begin the journey to better health? What's even better is that many homeopaths offer online consultations so you can tackle your health concerns whilst keeping to lockdown rules and social distancing. It couldn't be easier.
Spread the love and spread the word. Homeopathy gives you the opportunity of a gentle, natural system of medicine, which looks as you as a whole person, giving you individualised, person centred care.
In February, the month of love, give yourself and your loved ones the gift of better health. Love homeopathy. Love health.